As seen on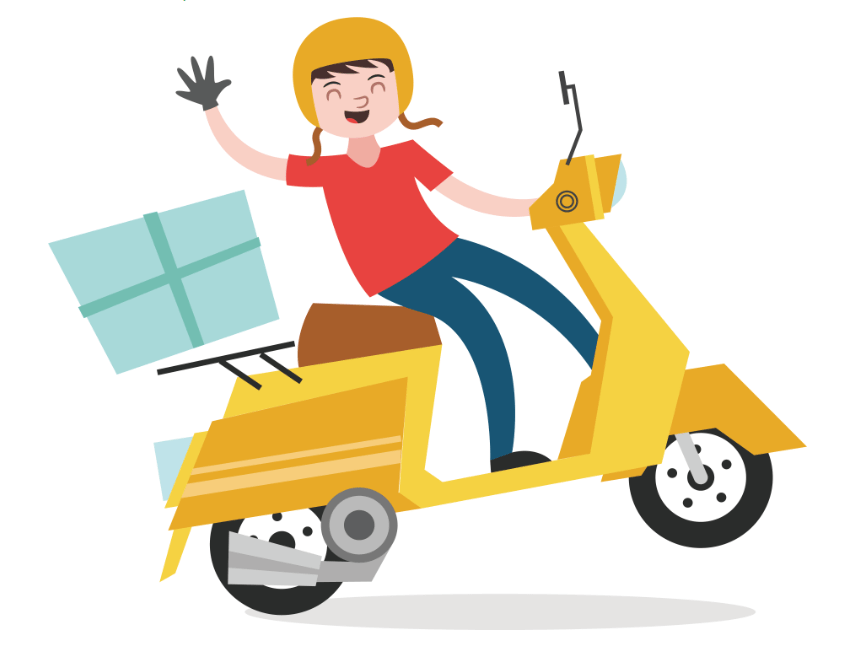 As seen on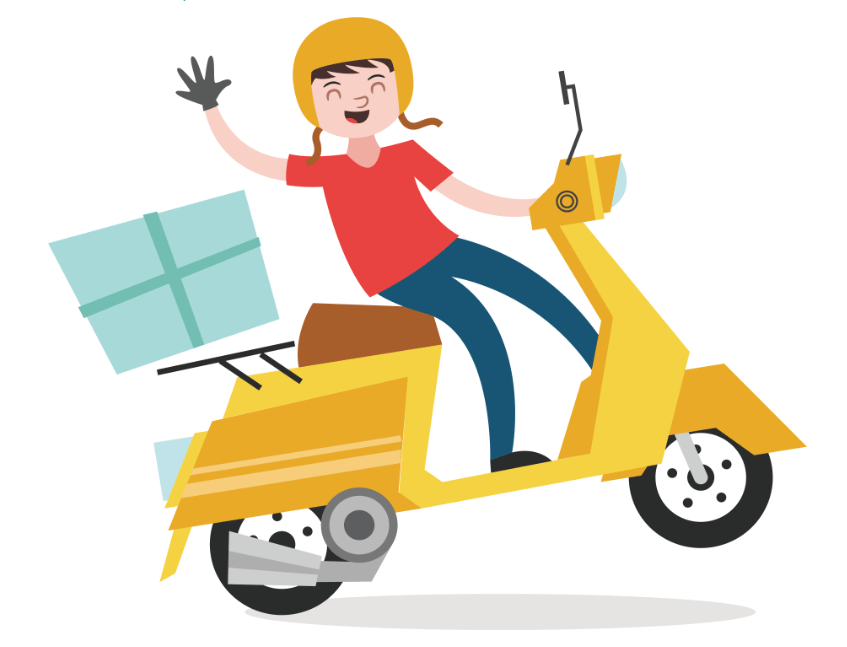 50% OFF FOR A LIMITED TIME
Overview
Add a product description or hide this section.
Cleans All Calibers (.20 - .50 & 12/20ga Shotguns)
Reinforced Brass Rods
Size-labeled case to keep you organized
"Super nice kit, super nice price, super organized."
"Finally decided I was done with the fishing tackle box method of keeping all of my gun cleaning supplies together. I decided on this one, and it actually is a ton more than I think I will ever need, unless my wife buys me another gun. I think the neatest thing, that I never thought about putting in my tackle box, was the flashlight and laser beam. It sure is nice to have, and this one is super compact. I also like the fact that the the rod is metal, with metal fittings, instead of my old plastic style. Everything fits in its place, everything is labeled, and everything is nicely organized. I actually decided to lay a couple things down, and not in their designated holes, just because that's what I liked. The bottles are nice also, and did not leak. Super nice kit, super nice price, super organized. No more tackle box for me. - Brock V."
-Brock V. - 2023
LEARN MORE ABOUT OUR KIT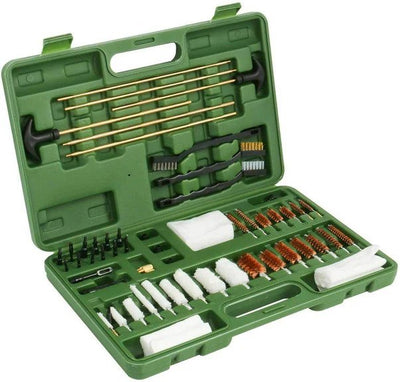 Cleans All Calibers
Includes 59 pieces that covers all calibers of firearms for your entire collection.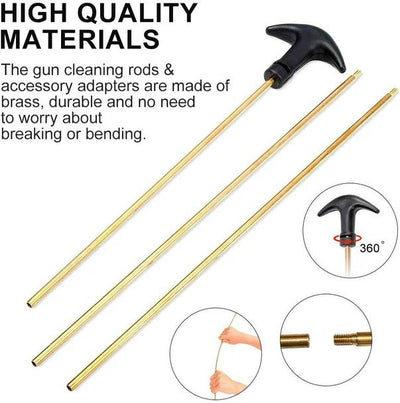 REINFORCED RODS
Our rods are made of Brass and forged to make sure they don't break.
SIZE LABELED
Our kit is fully labeled so you know which piece goes where, No more guessing.
WHY CHOOSE US?

Our 59-Piece kit
✅Made with high-quality materials

✅Cleans all size calibers

✅24/7 Customer Support (Email)

✅20,000 Customers Nationwide


THE OTHER GUYS
❌Cheaply made

❌Only one caliber

❌Poor Customer Support

❌No Reviews